Hello!

I'll be officially joining CAFE in November (to get my year, lol)! But I attended the Killifish Auction and will be attending the Fall CAFE Auction.

This is my fish room, located right smack dab in the middle of my house! Love it! I just look over and there are my fishy friends!



This is my 55 gallon planted freshwater aquarium. It contains a variety of killifish (thanks to the recent killifish auction), a couple threadfin rainbows, peacock gudgeons, an albino bristlenose pleco & some cory cats. Planning on adding more plants (the picture does contain fish not listed, they were just my starter fish that are going to new homes in the next couple days).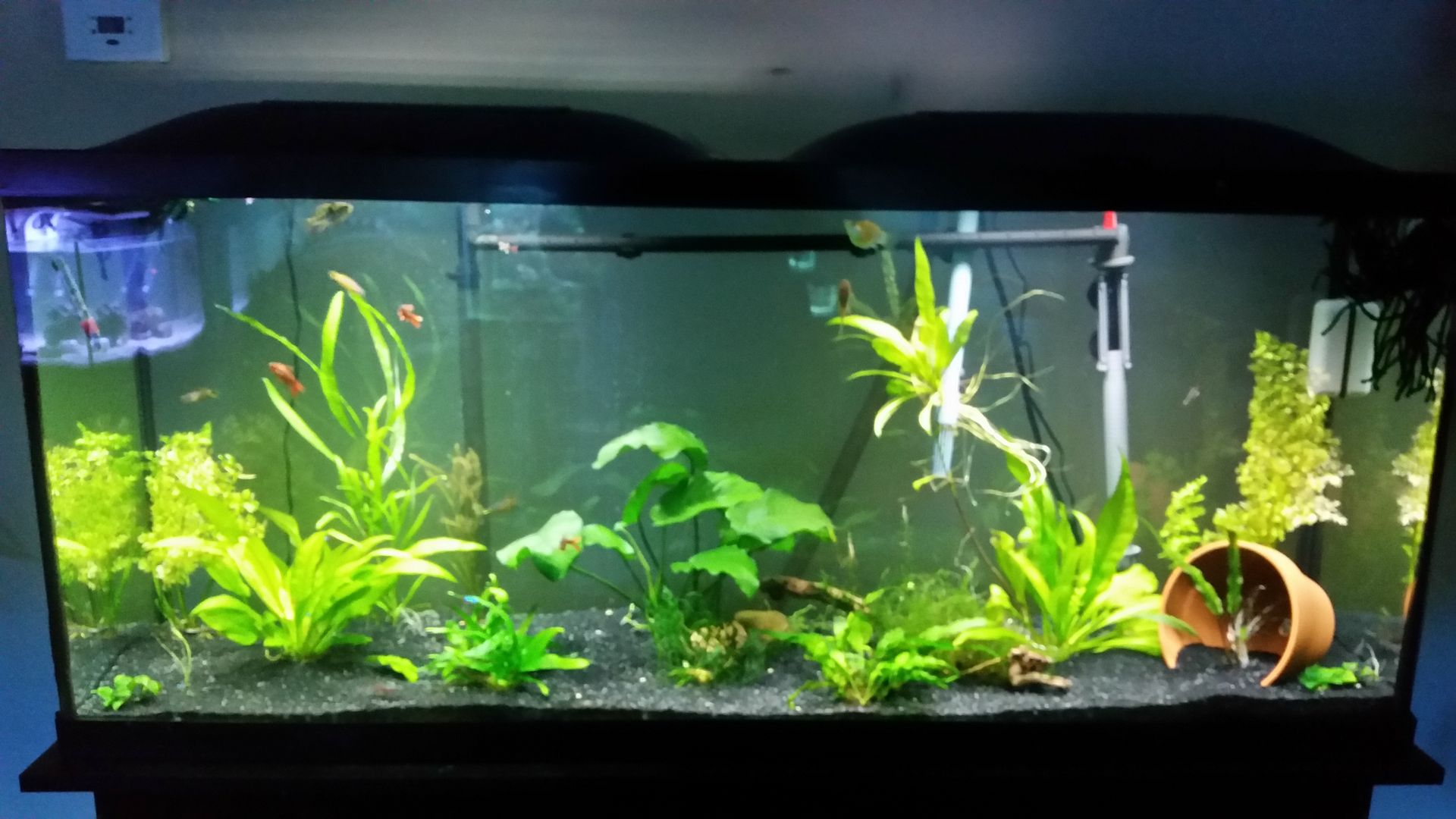 Here is my 5 gallon fluval spec freshwater aquarium. I have an indian dwarf puffer in there. I love puffers, it's a bummer that they are little bullies and have to be single!




This is my 2 gallon betta bowl. This is not ideal, I know. SOOO I will soon be upgrading this little guy to a divided, planted, filtered, heated, lit tank! That way he'll be more happy, I can do less water changes aaannd I can acquire more bettas! Have you seen how fancy betta's are now-a-days??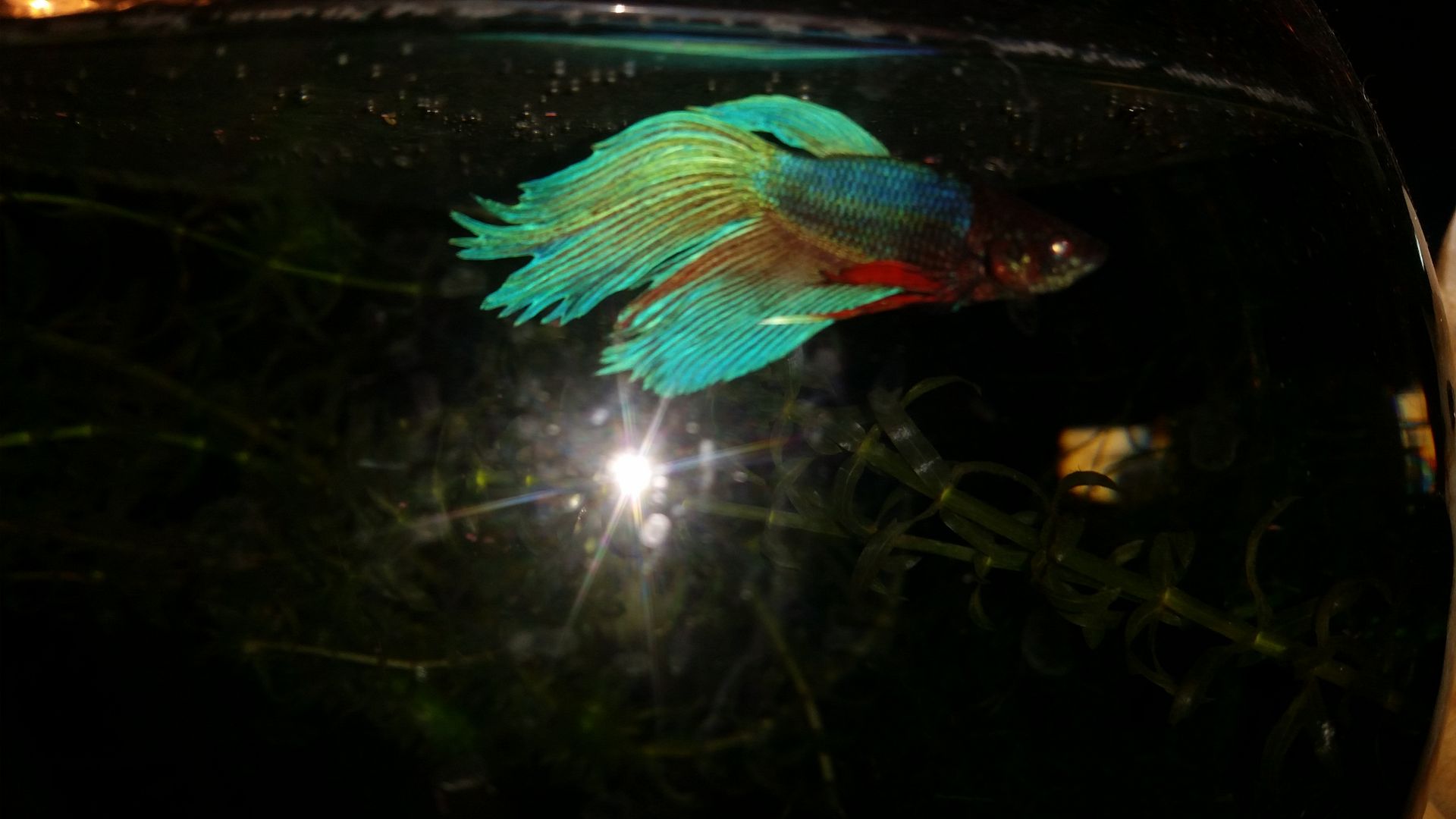 Here is my 75 gallon saltwater reef (I won't describe much since this is a fresh community). Not finished with this tank yet! Need more equipment and research to be able to have more corals!




This is my 28 gallon saltwater reef cube. It's a work in progress, little by little it's coming together!




My husbands 12 gallon saltwater work in progress. The only way I can get him into fish is by showing him how awesome mantis shrimp are. So this is soon to be mantis shrimp tank (a small spearing species)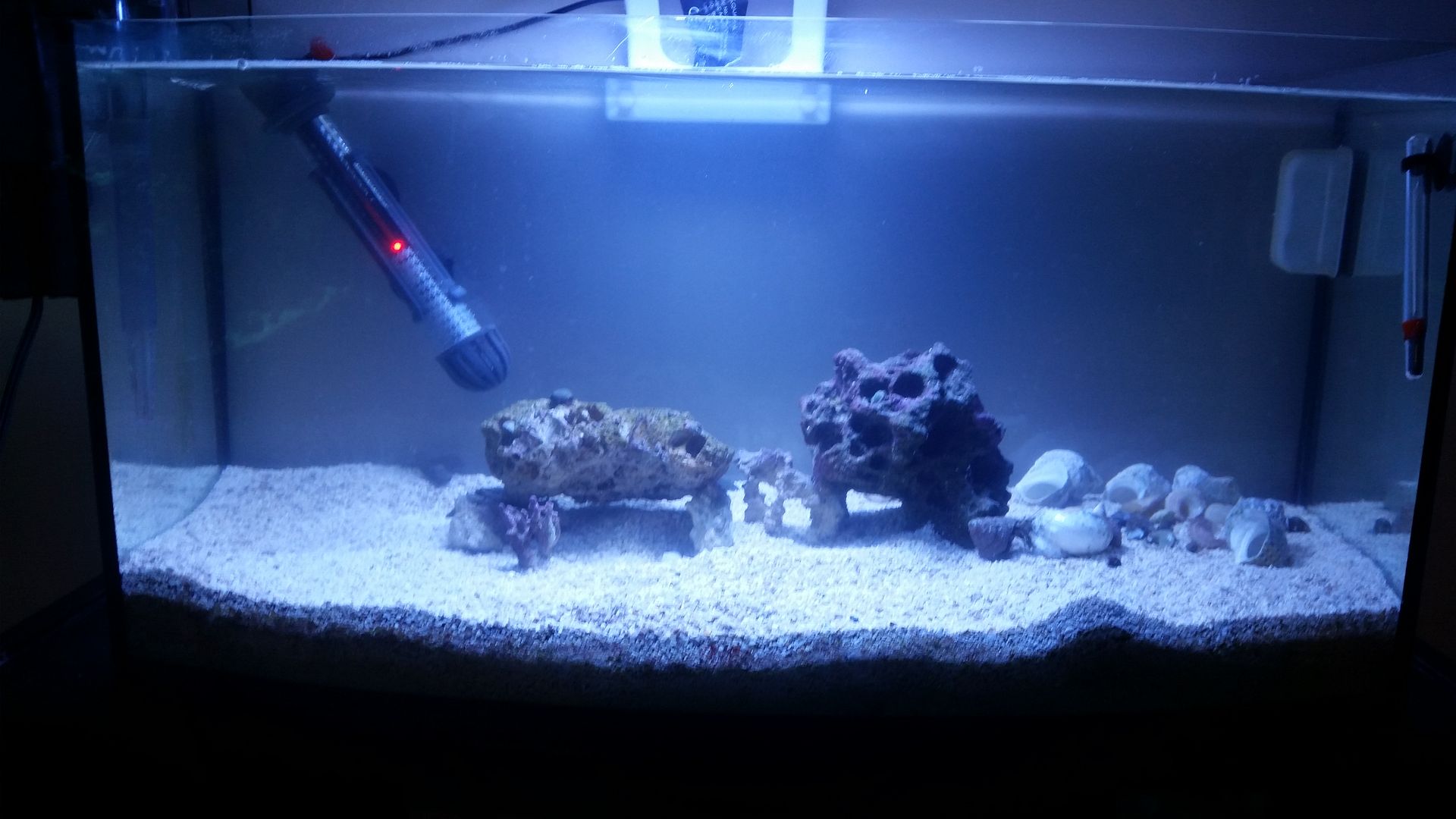 and of course...I want more!

I also have two Bull Terrier's (target dogs), a Shih-Tzu mix, 5 cats and two hedgehogs. I'm also a Veterinary Assistant of 10 years. I may like animals...

Excited to join, learn and attend all the events and collection trips! My husband makes fun of me because I have these 6 aquariums. He didn't believe that other people have fish rooms too! Finally I can relate to some people!

Michelle Wolf