..... about Pencilfish having tiny mouths! LOL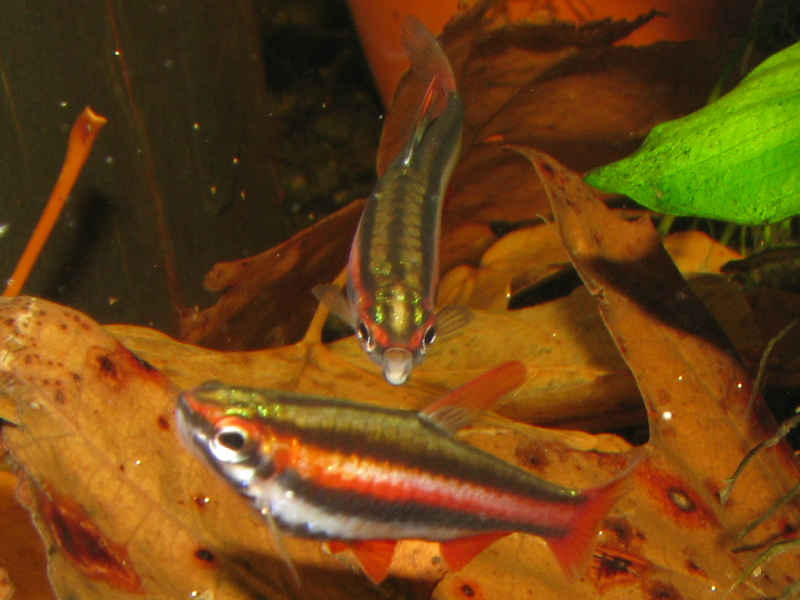 Those bright white spots in the tank are BBS. They must be highly reflective of the camera flash.
These are the Nannostomus mortenthaleri that Tony put in the Silent Auction last weekend. They are very cool fish, THANK YOU Tony for making them available.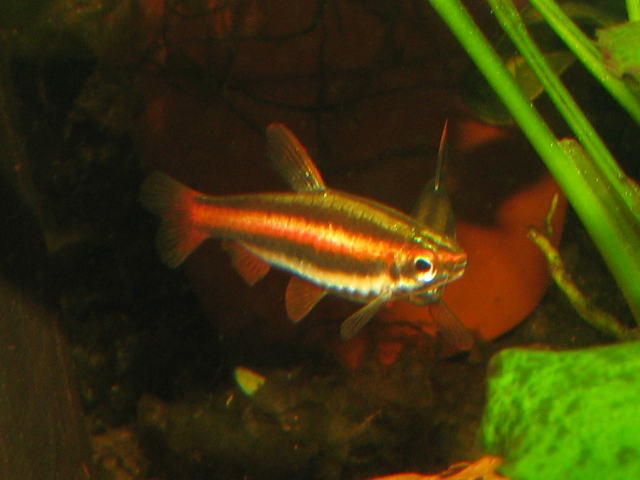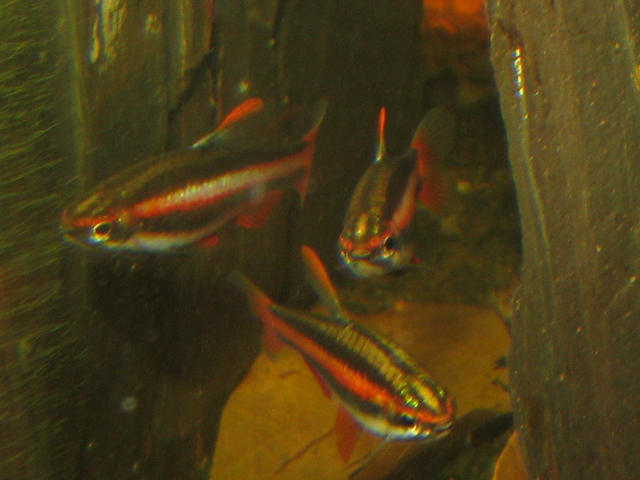 Dennis