I received a 12 gallon long Mr Aqua aquarium in a trade this Spring and my aquarium hobby has turned to a mild obsession. This forum and that tank have inspired me for this next big undertaking. I've started two other rimless planted aquariums since and will be planning this one out much more.
Here are a few pics of the first 12 gallon long: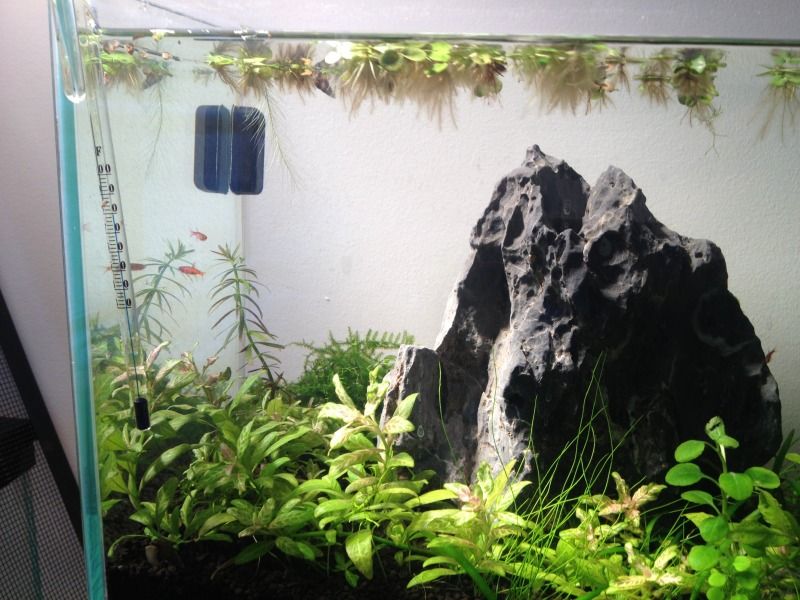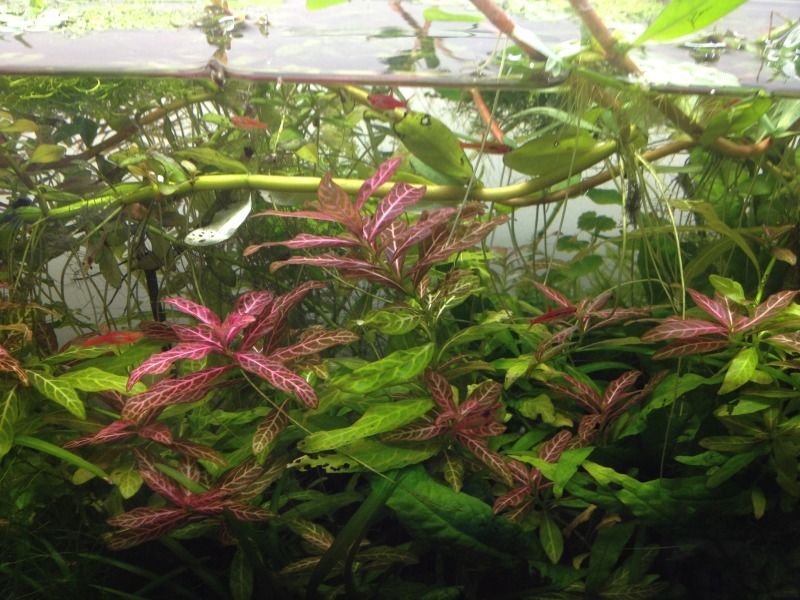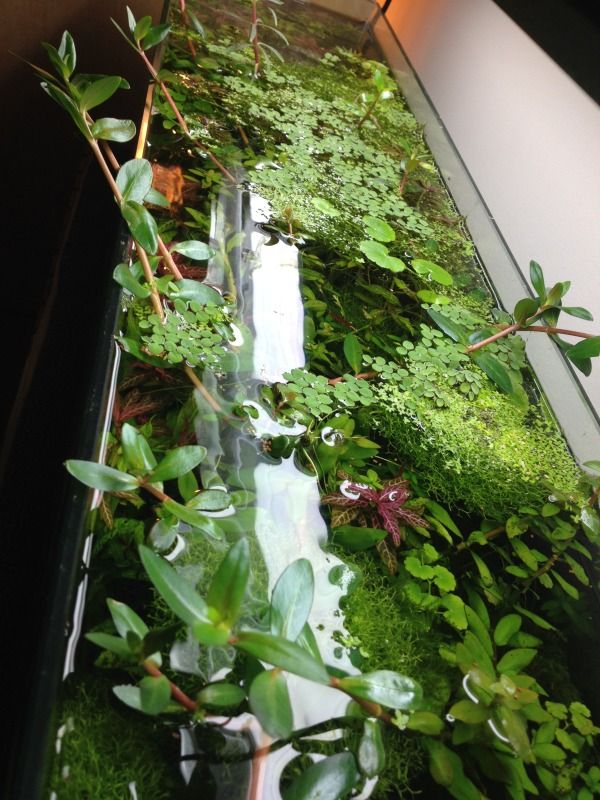 Mr Aqua Triple 90
This will actually involve three Mr Aqua aquariums and two stands. All three aquariums are 90cm long. I am taking a lot of my inspiration from the Natural Aquario line of products.
One stand will have the original 12 gallon long and a second 12 gallon I am picking up from nerdariostomp on here. I will update this portion later on.
The other stand will have a 48 gallon Mr Aqua. Here are the plans so far.
Aquarium
The aquarium I received from petstore.com for an amazing price thanks to a pricing error that they agreed to honor.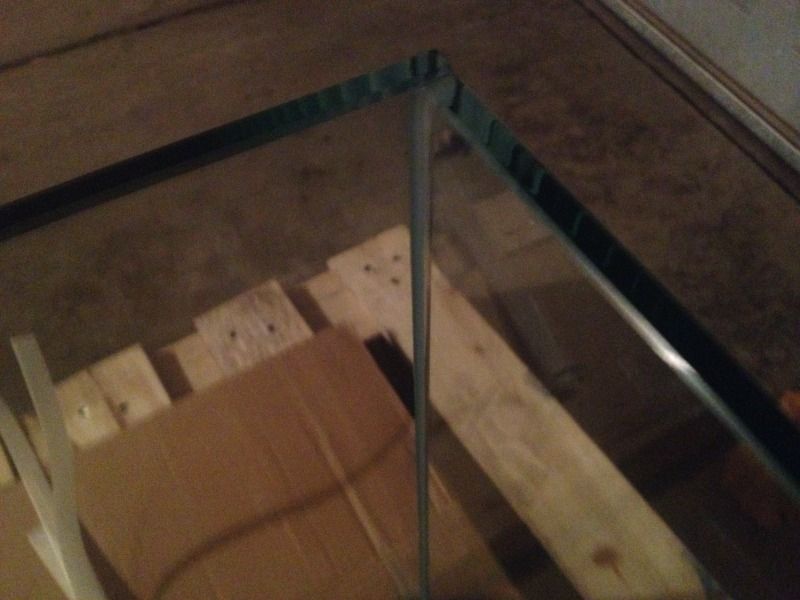 The silicon work is superb and for the difference in pricing I am willing to forgo the clarity of the ADA 90p.
Stand
I will be building the stand out of 3/4" hardwood ply. I will be mimicking the Natural Aquario stand significantly. I will be making some alterations to fit my needs a bit better and limit the number of holes drilled into the stand as shown by my sketch above.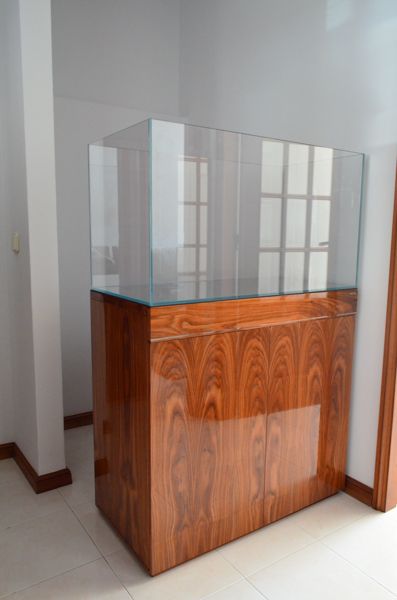 I really prefer this style of stainless steel lily pipes over anything else I have seen. I will be using a router to get slots in the stand the inflow and outflow pipes. I understand that ADG will be the US distributor for Natural Aquario soon enough; however, I don't believe they will be selling the Steel Flow pipes individually from the stands.
I did order the Steel Flow pipes directly from Natural Aquario in Portugal.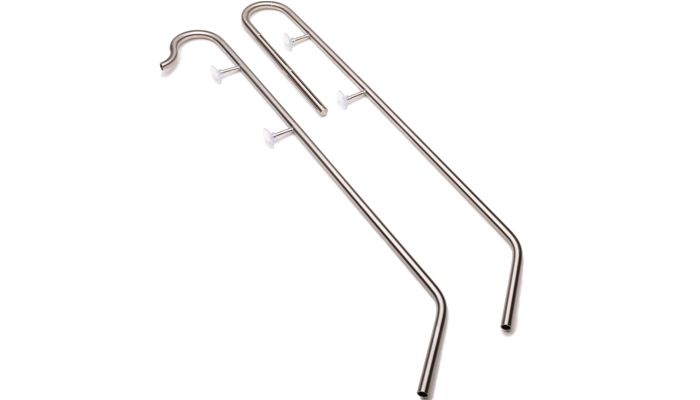 For the interior of the stand I will for sure be keeping the divider down the center and drawer slide for the filter. I really like the idea of not having to pull a full canister filter from the back of a deep stand. The rest of the interior I will finalize after I receive the filter, pipes, heater, CO2, etc.
Filtration
I will be running an Eheim 2217 and think it will allow adequate filtration for a tank this size. I am more worried about flow than I am actual filtration. I currently have a 2211 and 2215 on other tanks and have been pretty happy with them, mainly on how quiet they are.
Lighting
I definitely prefer LED lighting and currently have Finnex Ray2s, Finnex Fugeray, and Current LED+. I've been happy with them, but I wanted more control over the intensity and to keep everything clean and simple in one fixture that could be suspended. I definitely wanted something I could control and that would have enough power to grow plants with the highest of light requirements.
I ended up on the Maxspect Razor R420r. It has all the abilities to mimic a real light cycle and plenty of power too. I like the idea of the separate focal points similar to metal halide fixtures. I purchased the 27" 160 watt 8000k version and looking through this and some other forums there have been some outstanding growth from these fixtures.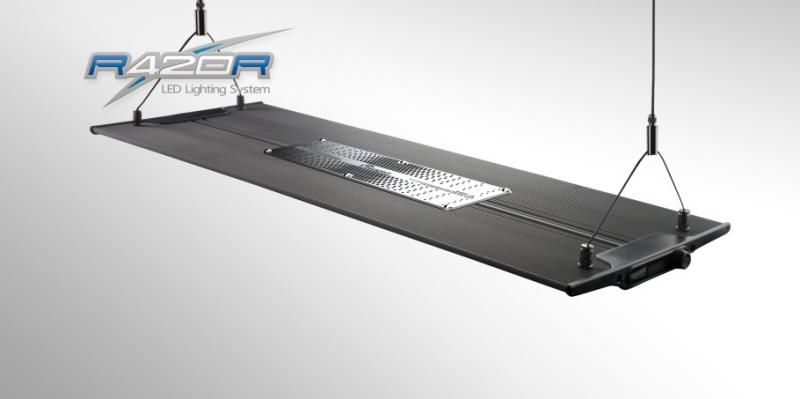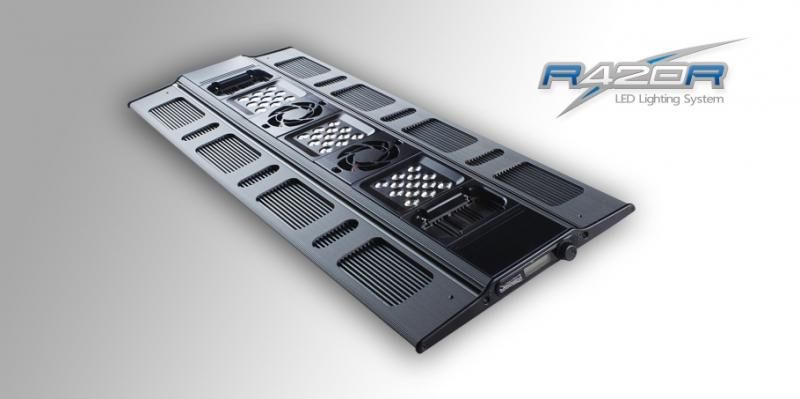 Heating
Most likely a Hydor in line heater
CO2
I will be running at least a 5lb cylinder. I currently have aquatek regulators on my other aquariums, but would like to get something more precise. I was thinking about running an automated system with a pH controller, but I am undecided currently
I will be updating this shortly with the other setup and more details as I receive equipment.