Moved the Edge upstairs and setup for shellies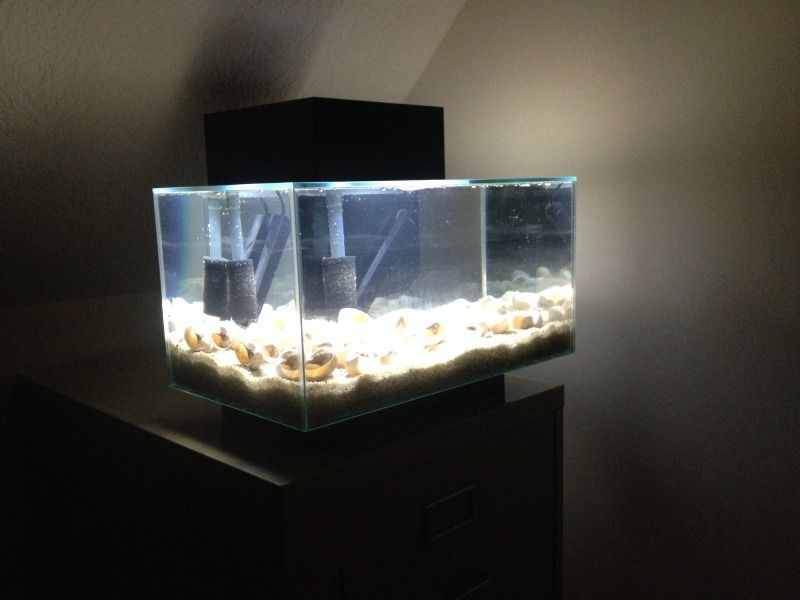 This is phase 1 of my next project. The plan is to build a single stand that will display my 12 gallon long, this new rimless tank, and a matching derimmed 10.
Onto the pictures. I still need to setup the filter, co2 and heater.